THE BEST CENTERPIN FISHING IN THE OLYMPIC PENINSULA
I've ran many First-Class guided trips for experienced Pinners from BC, Alaska, New York, Jersey, Michigan, Vancouver, New Jersey, Oregon and Ontario.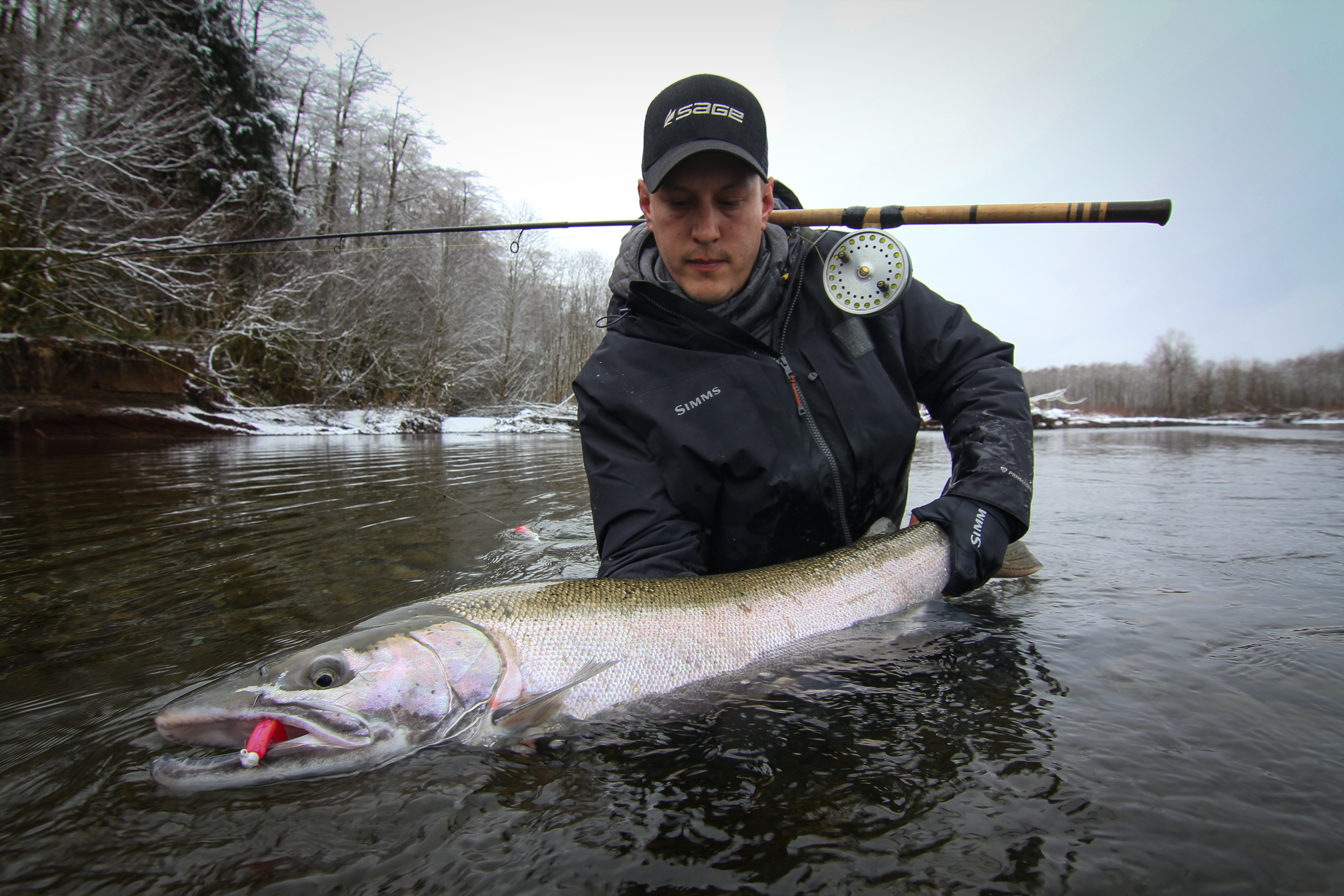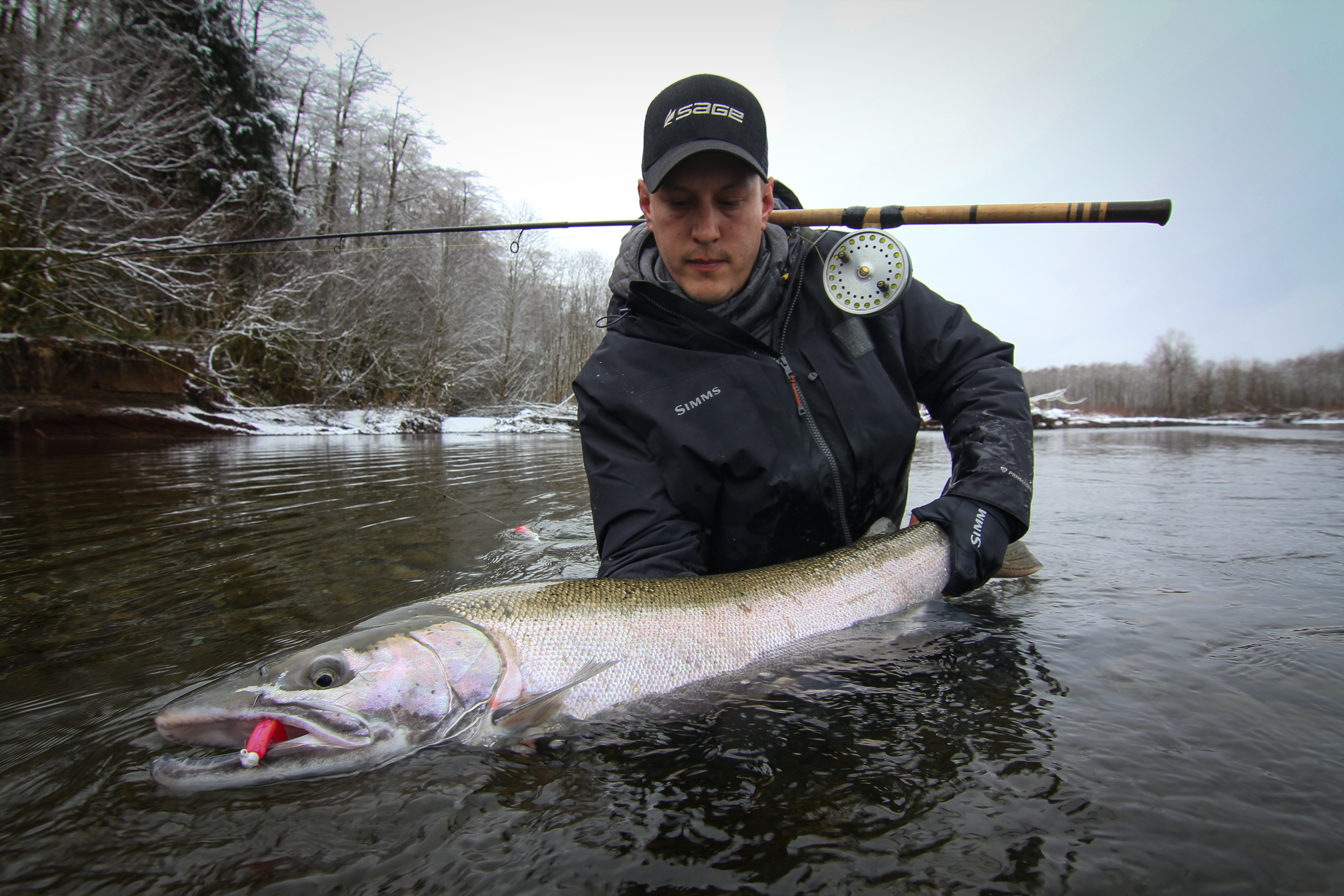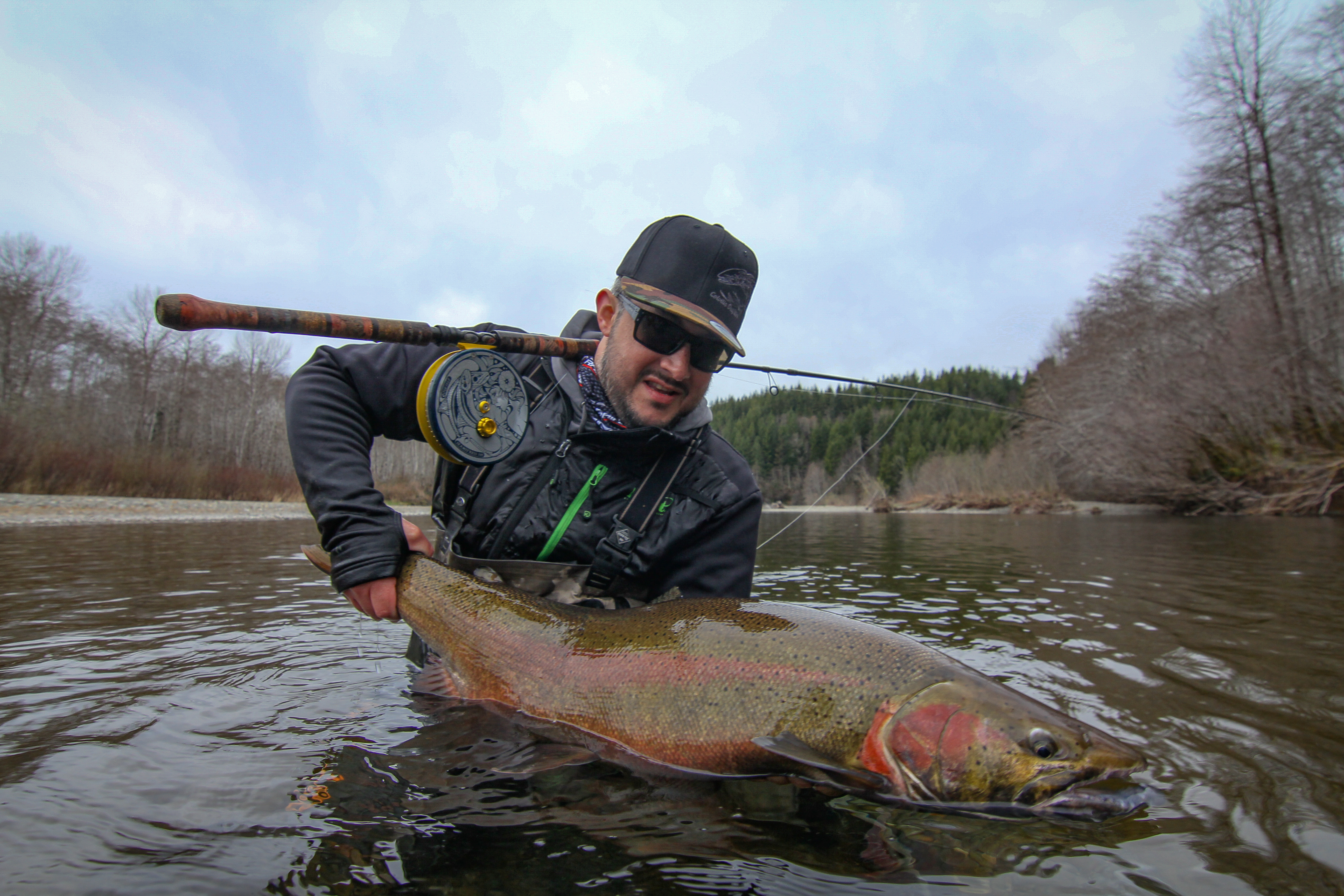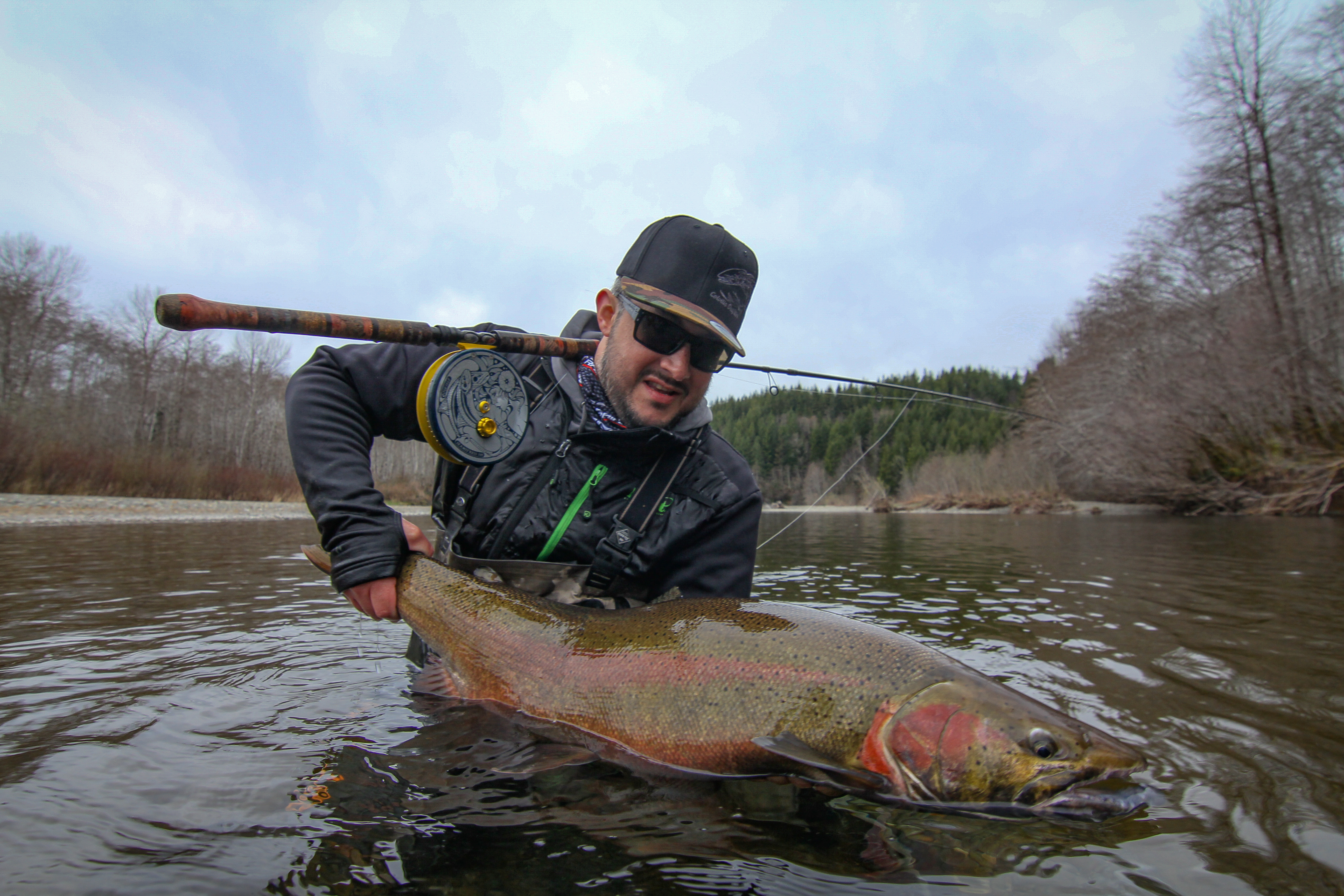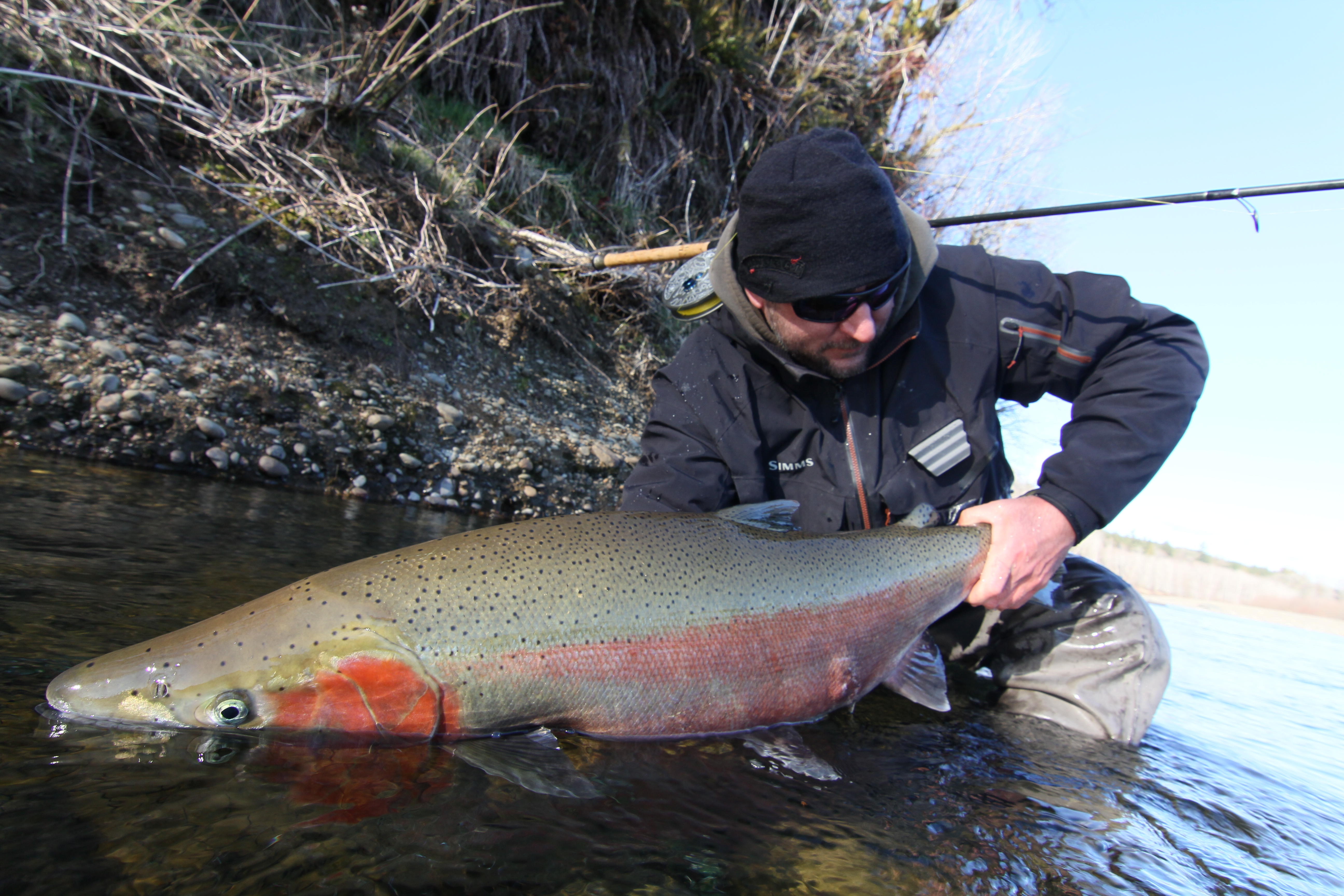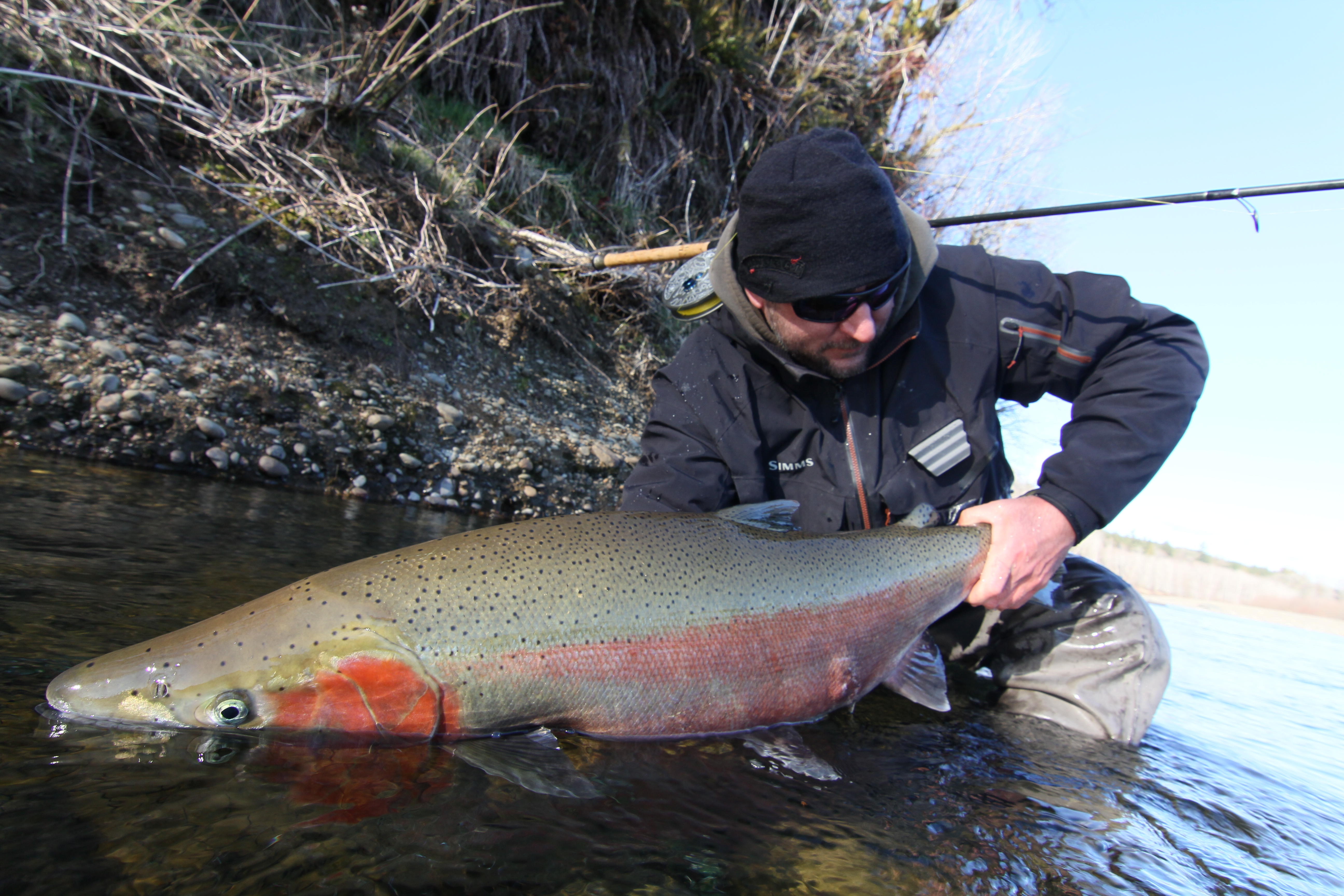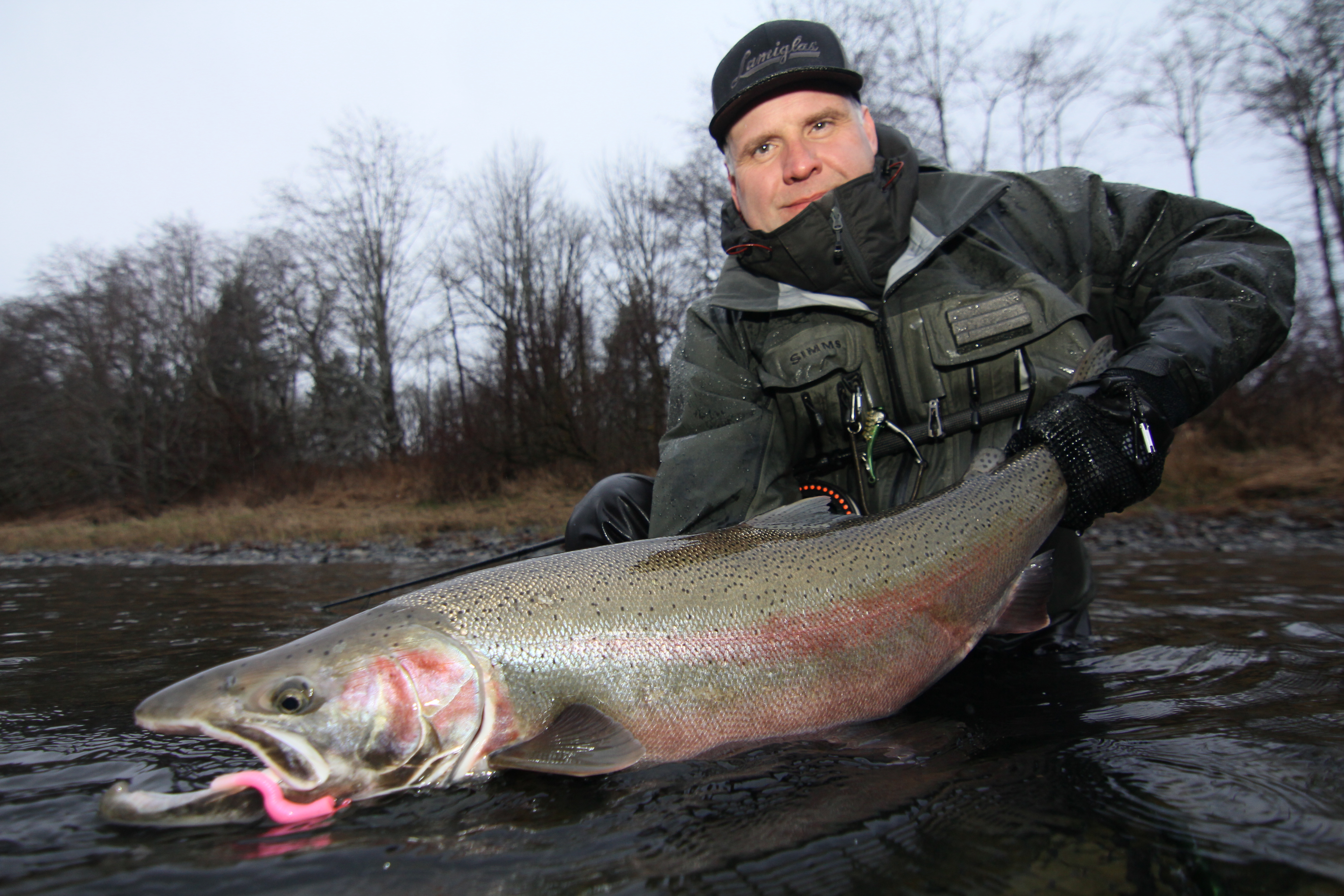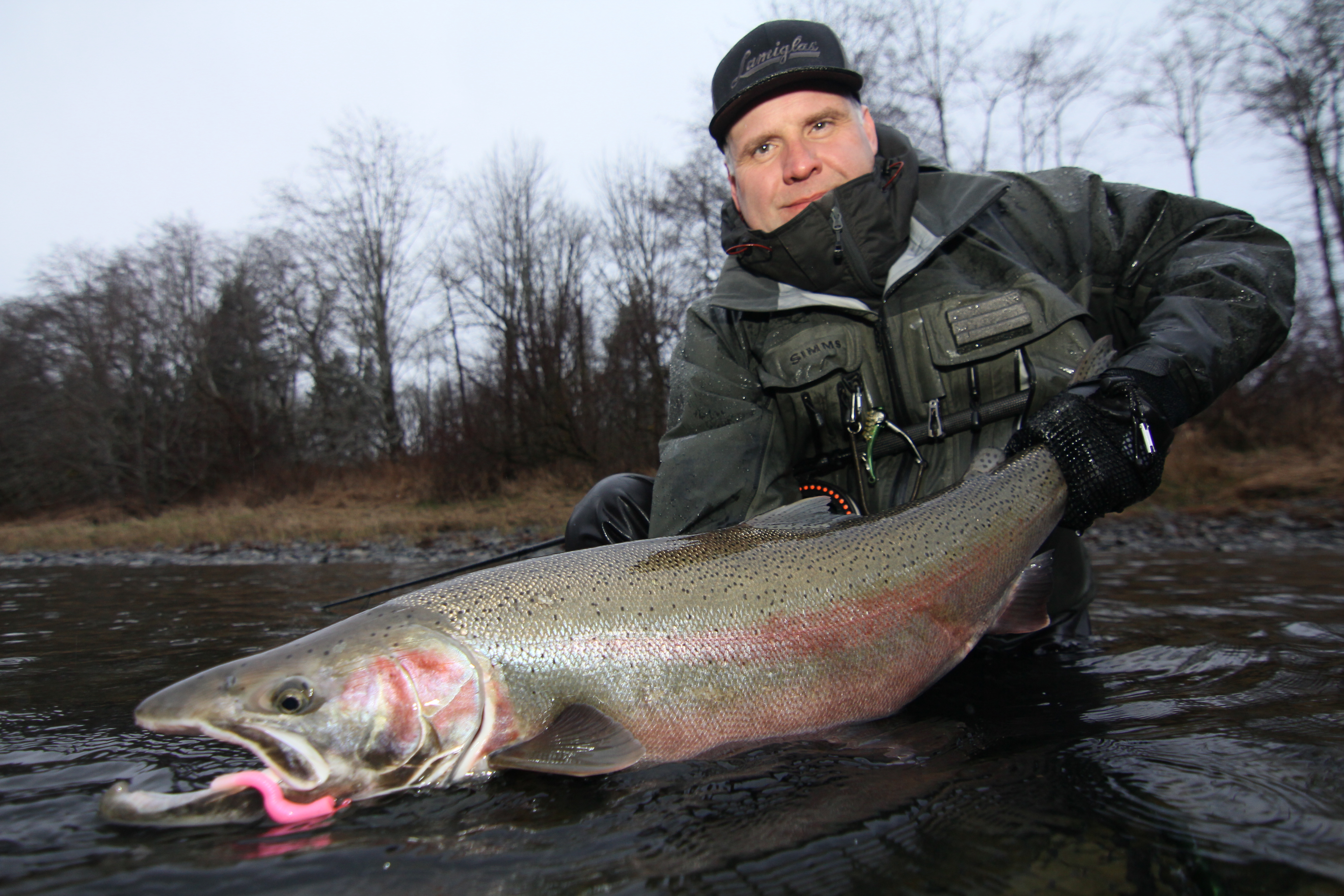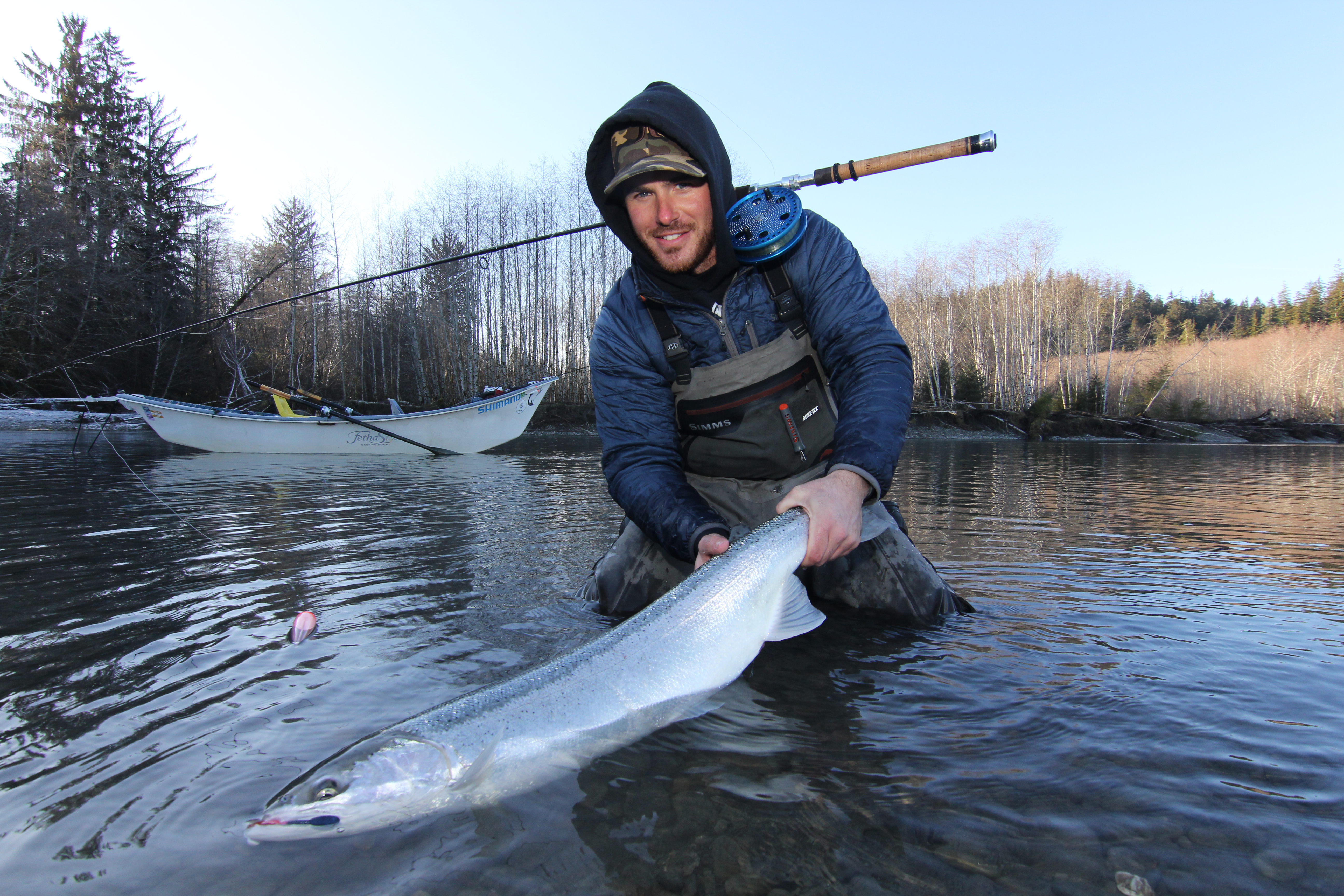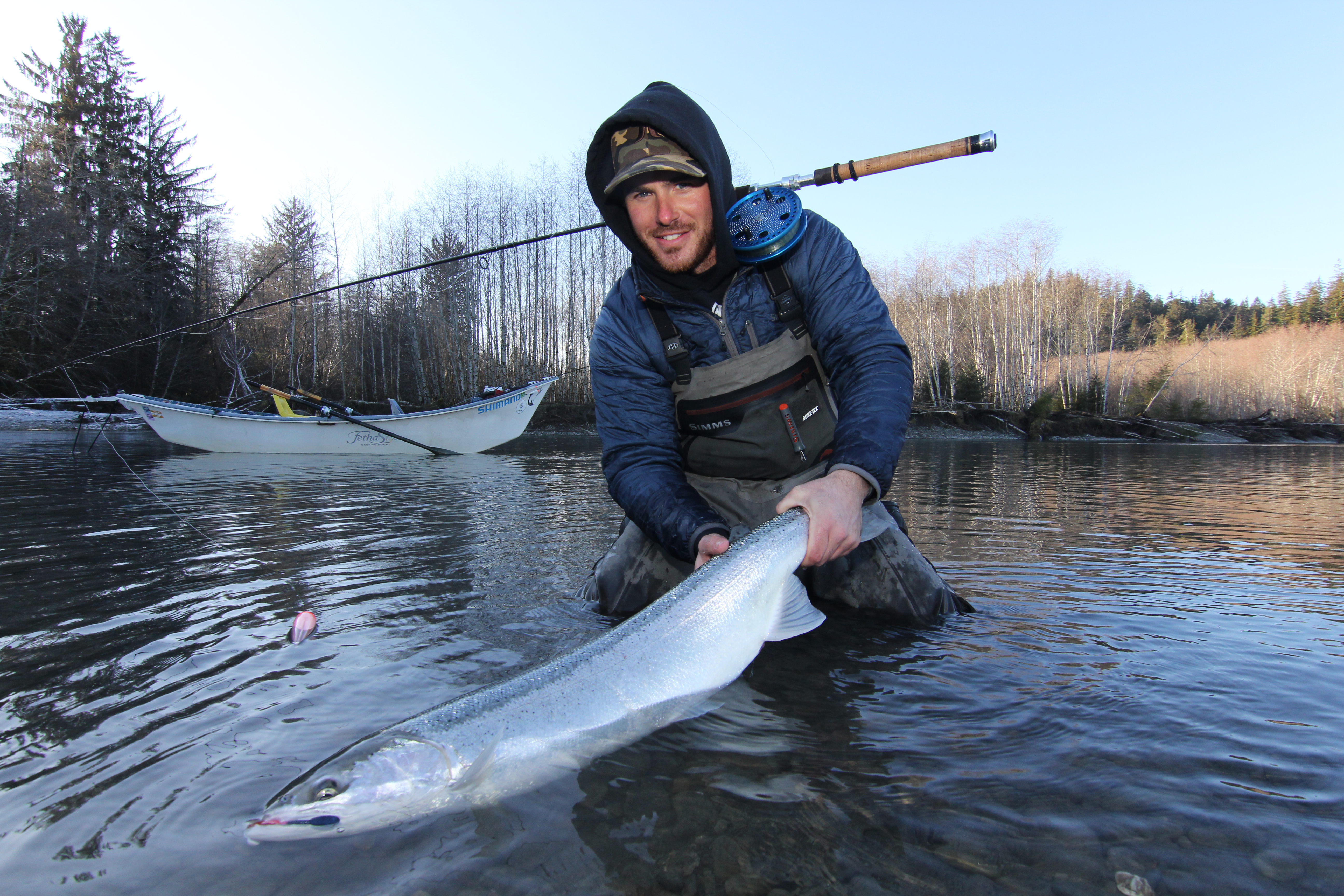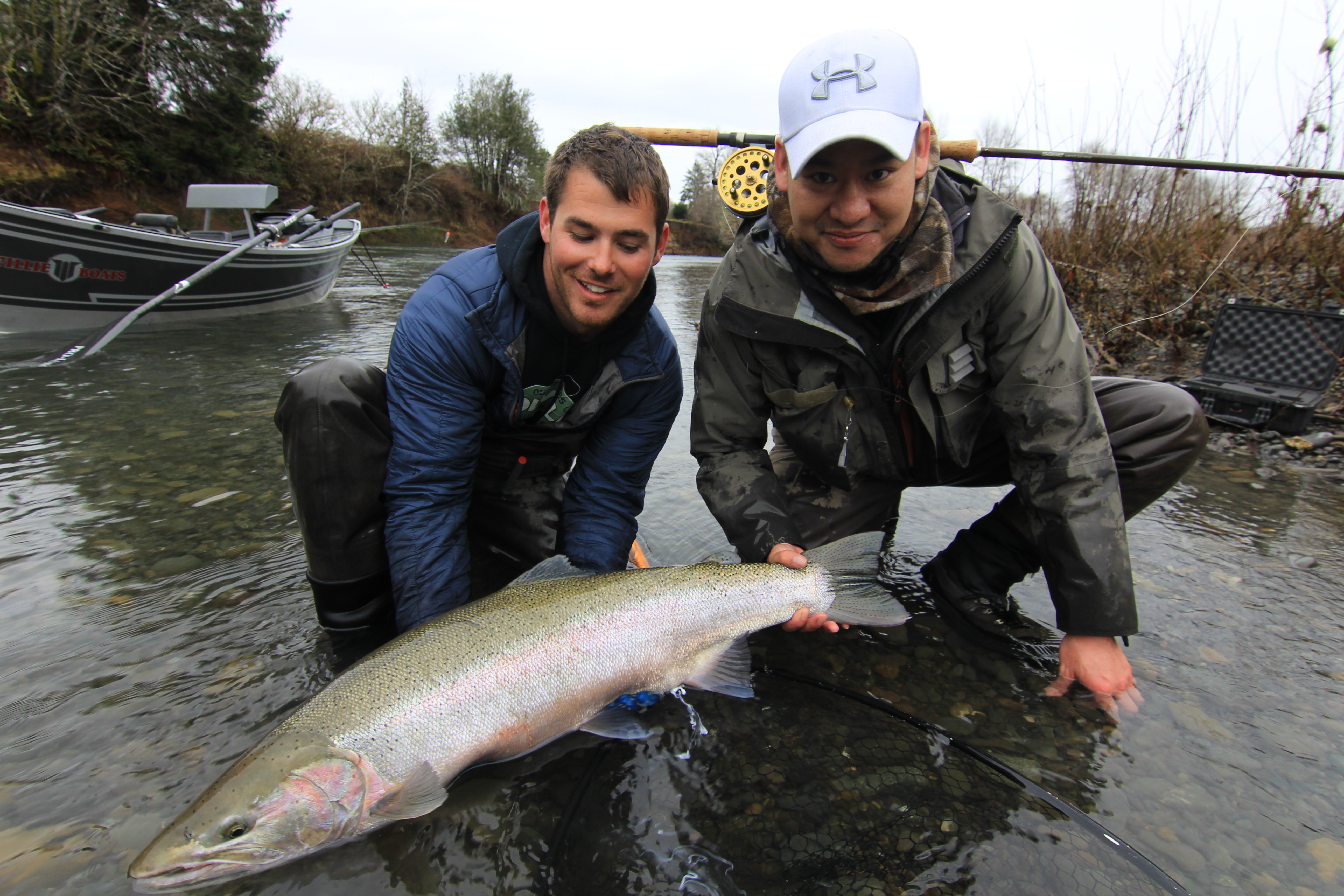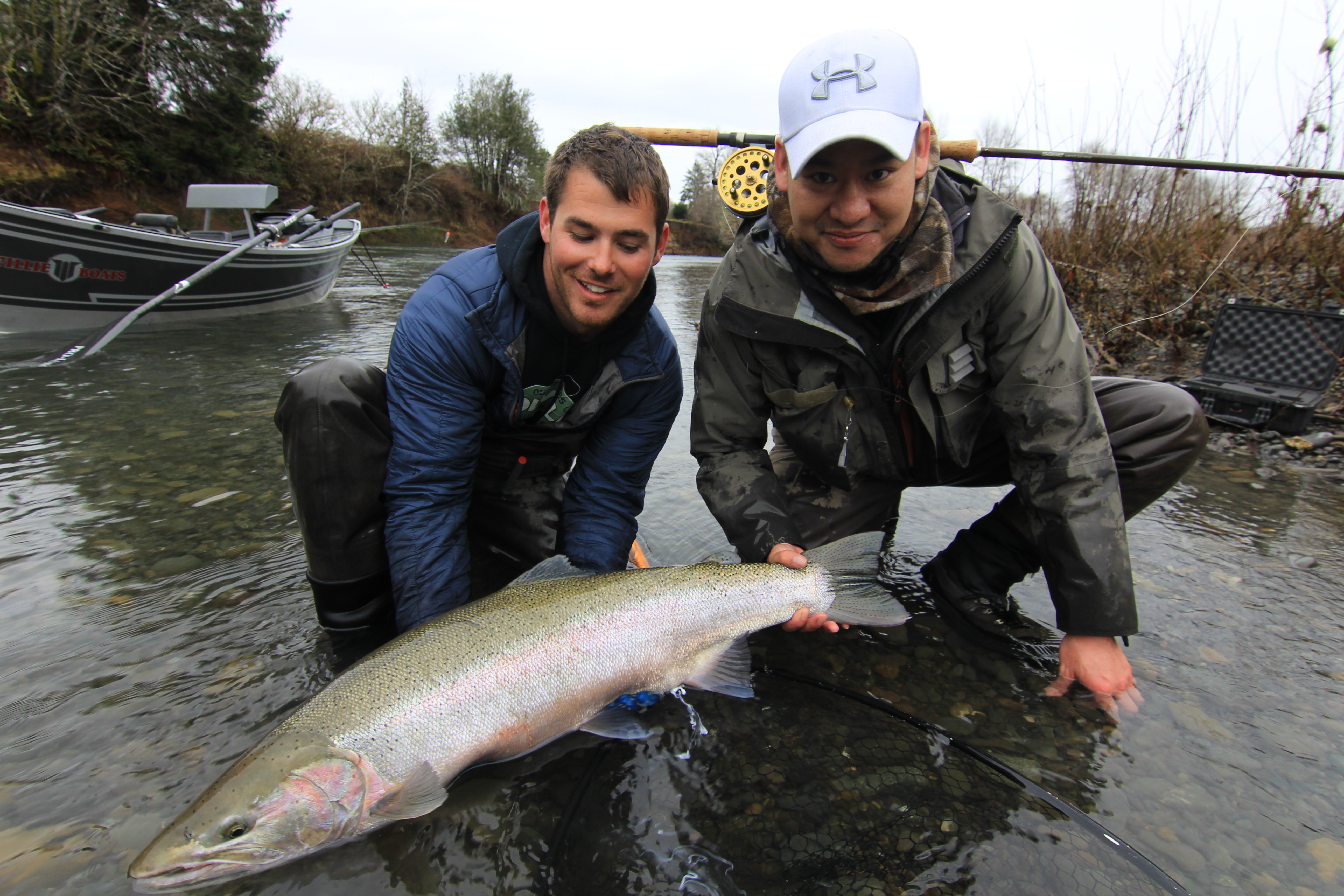 My Anglers have come with custom rods, built for my guided trips on the OP targeting big trophy class Native Steelhead, Using Angler-Spec, Kingfisher, Collvile CPR Reels, Kingpin, Campbell, Raven and Okuma reels. I know which lines to bring and the types of rods to buy or build specifically for these trophy fish from a drift boat. All the terminal gear Is supplied by me. I always make sure you go home with pictures of a lifetime after they receive some touchups.
You'll need to prepare yourself to commit for at minimum 4 days of fishing out here due to our volatile weather patterns, I always suggest 4-8 days of fishing.
You have a high chance of blowing-out due to this being a RAINFOREST that receives inches of rain sometimes in a day. If you book all 8 days, be physically and financially ready to fish all 8.
When you book the trip and time this place right as it drops into shape, its worth the wait, it can be magical.
Are You Traveling? This is How it works..
These accommodations will put you within 20 minute drive to the takeout of the Humptulips. and Within an Hour drive of the furthest river away, Clearwater. Everything else is between. (make sure to mention your fishing with me)
Plane Ticket
When traveling here to steelhead or salmon fish with me. I suggest buying flex-fair tickets your first time allowing you to cancel the flight worry free and receive a refund or credit. This is incase weather conditions are not favorable for a productive fishing trip. You will be flying to the Seatac International Airport.
Allow yourself a day of rest before the trip please.
Car Rental
Please when selecting a car to be delivered to the Seatac international airport, make sure it's an SUV of some type. You will have lots of gear to carry on the daily as well as locations that can be dirty, slippery and muddy depending on weather here in the PNW. It's always safest to rent an economical AWD SUV.

Lodging
The Morning Glory $$     360-289-4900
Quinault Beach Resort & Casino $$$     1-888-461-2214
or google any place of your preference in ocean shores, wa.
Licensing
You'll need a simple Washington state freshwater fishing license and catch card for the given amount of days you'll be fishing with me. You'll need a "non resident" freshwater license if you are not from Washington. Stop on your way out at Sportco, Sportsmans Warehouse, Walmart or Basspro Shops for your license.
Snacks
Stop at a grocery store on your way out. Pack heavy on food for the river. A soft cooler is recommended to keep your food as well as beverages cool and dry.  Remember to eat healthy, whatever it takes to keep going. Alcohol is allowed in moderation. I suggest getting a cheap coffee maker and coffee beans for those early rises. Sometimes local coffee shops are not open when we get up.
If you have questions regarding a Centerpin trip, please feel free to drop me a email, or click the contact tab and send me a message through the site. We can go over the details and set you up with a Centerpin excursion of a lifetime.
FOLLOW JOE PRINCEN ON SOCIAL MEDIA