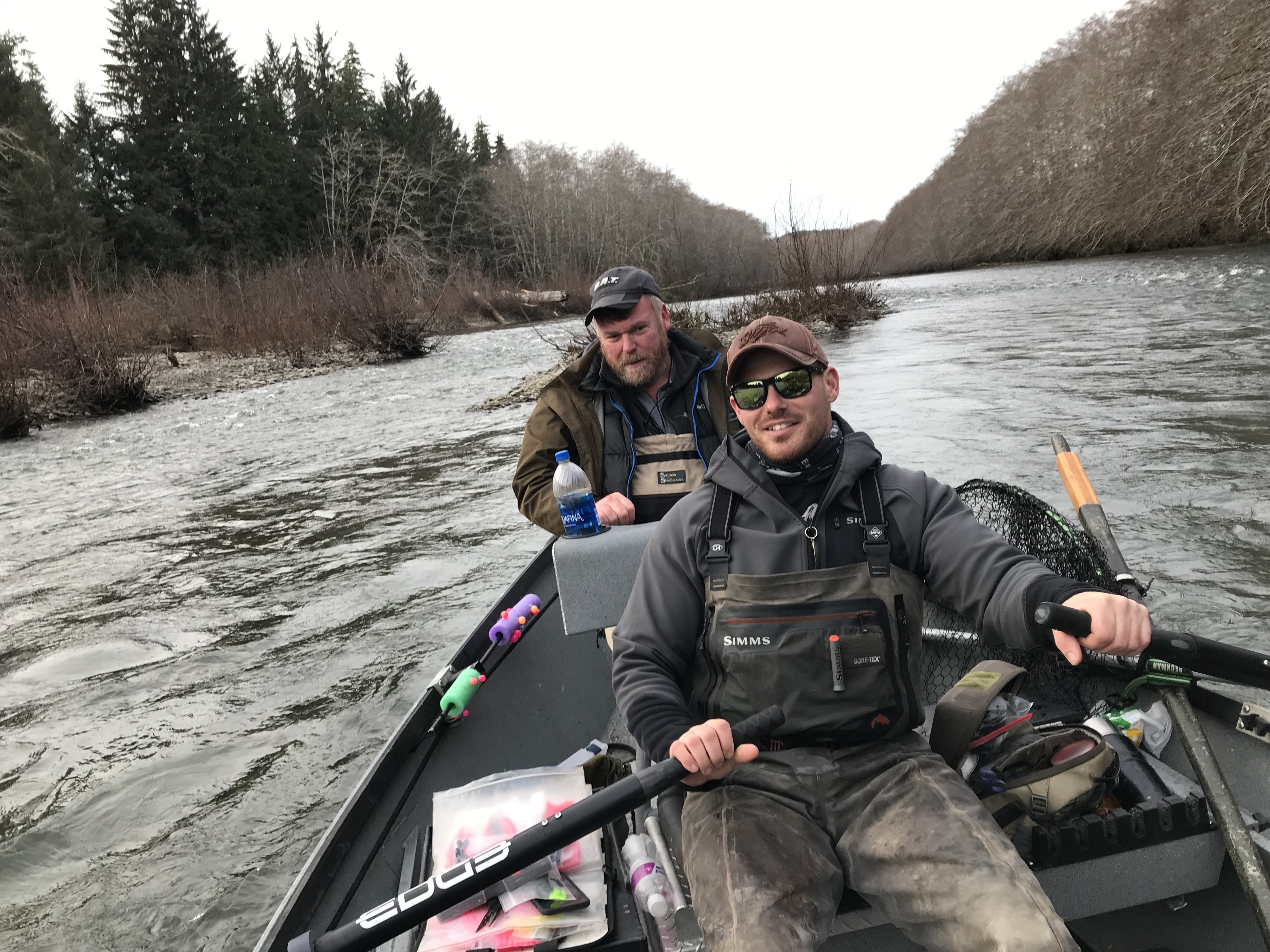 The Experience of Steelheading with JP's Guide Service
I would like to bring everyone who visits my website up to date with how winter steelhead trips can change at a moments notice here on the Olympic Peninsula.
There is a wide range of various adversities such as: weather, barometric pressures, real returning numbers of fish, volume of recreational angler pressure and commercial and tribal gill net pressure.
It's a reality that so many moving components come into play on a successful winter steelhead trip on the "OP". Aligning the right date takes time and patience. I cannot express this enough. These trips are worth the time, money and patience it takes maybe sticking it out year after year of cancelation or blow outs until Mother Nature allows you to get on the water and experience this place on a good day or bad day. It doesn't matter you are surrounded in gods country.
If this is a big trip for you, do not consider a single day trip. If you are prepared financially and physically to fish more than one day, I highly suggest this. Steelhead and Salmon both can change so much from day to day here, no bullshit. The cost to stay the night in a hotel on the coast for two people can be as cheap as 75$. There are decent places to eat near ocean shores and surrounding entertainment. Not to mention its easier to get off the water, eat, relax and get a quality nights rest.
These natural variables are much more than just the classic Steelheaders headache of heavy precipitation inside the surrounding rainforests that cause frequent river blowouts.
We get extremely "High Pressure"  weather systems that create blue bird like days here that can, under certain circumstances shut the bite off completely putting the fish into travel mode. Its frustrating to have a slower day with good weather outside. Then the next day have to explain that the pressure dropped and fish bit like crazy. I've seen this time and time again. High pressure weather effects how steelhead react to leaving cover and rise to bite your presentation.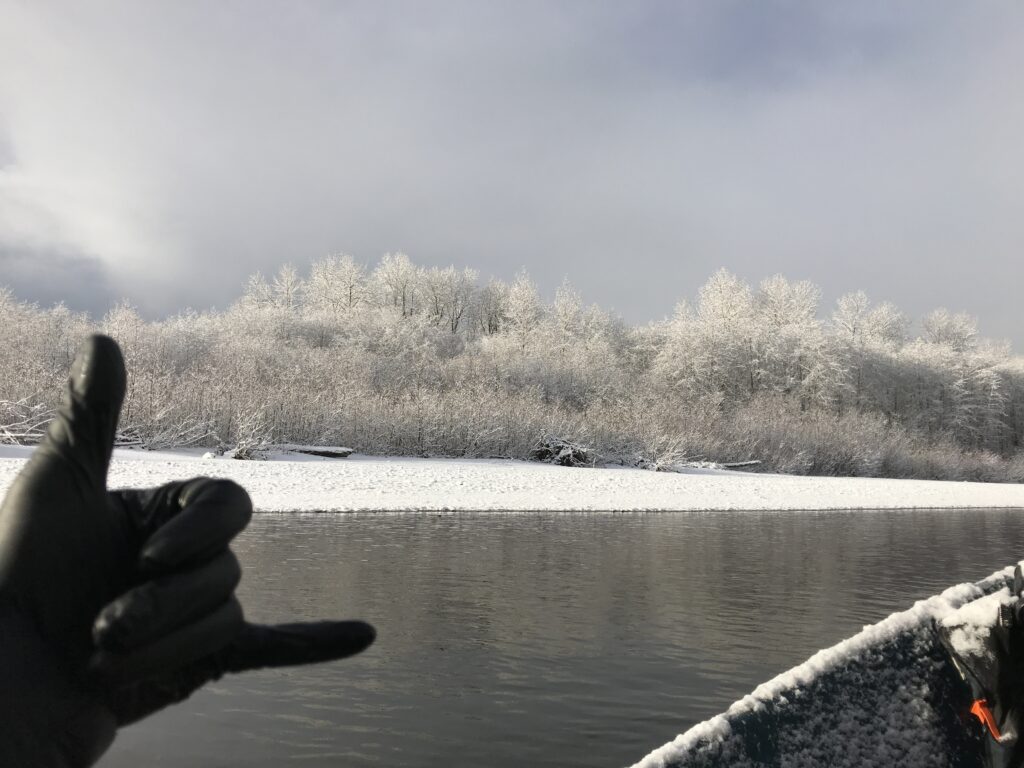 Cold weather can shut down a bite for most of a day until ambient air temperatures rise or sunlight penetrates the surface enough to rise water temperatures slightly. The coast has very diverse weather that can effect the bite with a simple overnight change in temperatures.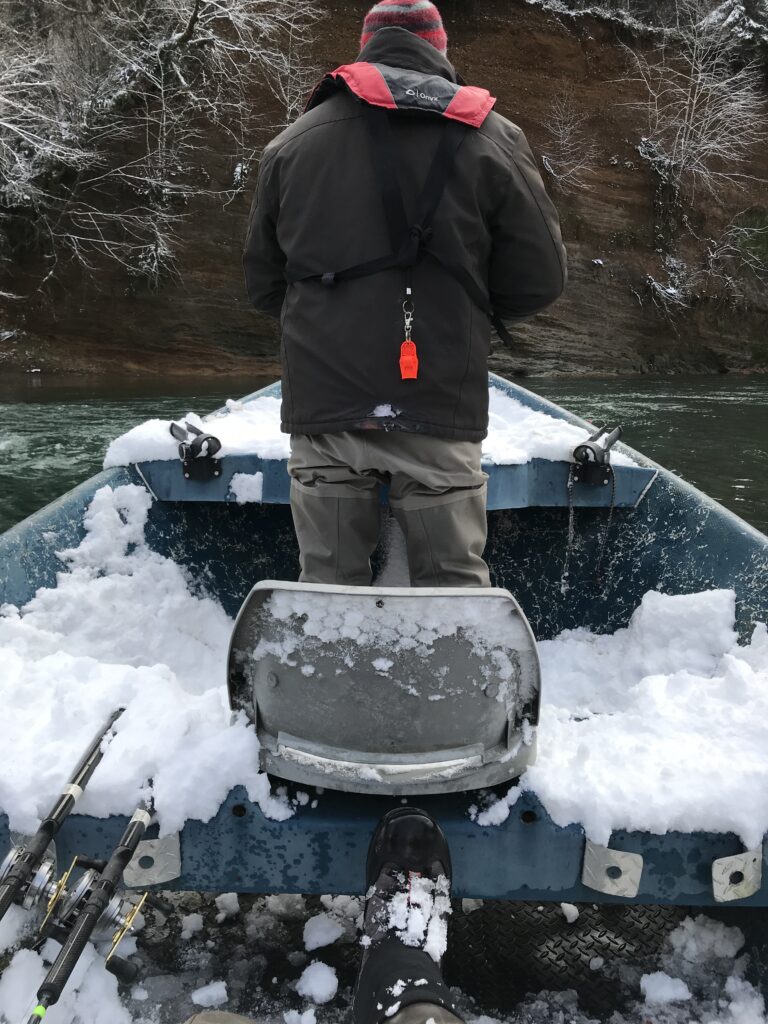 There can be gill net pressures on these systems that reduce the amount of returning fish to actually catch.
After all this is a rainforest and it does receive 100-170″ of rain per year on an average account.
The point here is that these trips are full of adversities, that's what makes them so special when you get your chance to hook and fight these magnificent fish organic to this area. These fish are the pinnacle of the west coast and this fishery is world class if you can time it right. I highly suggest considering multiple days allowing a buffer for good or slow production.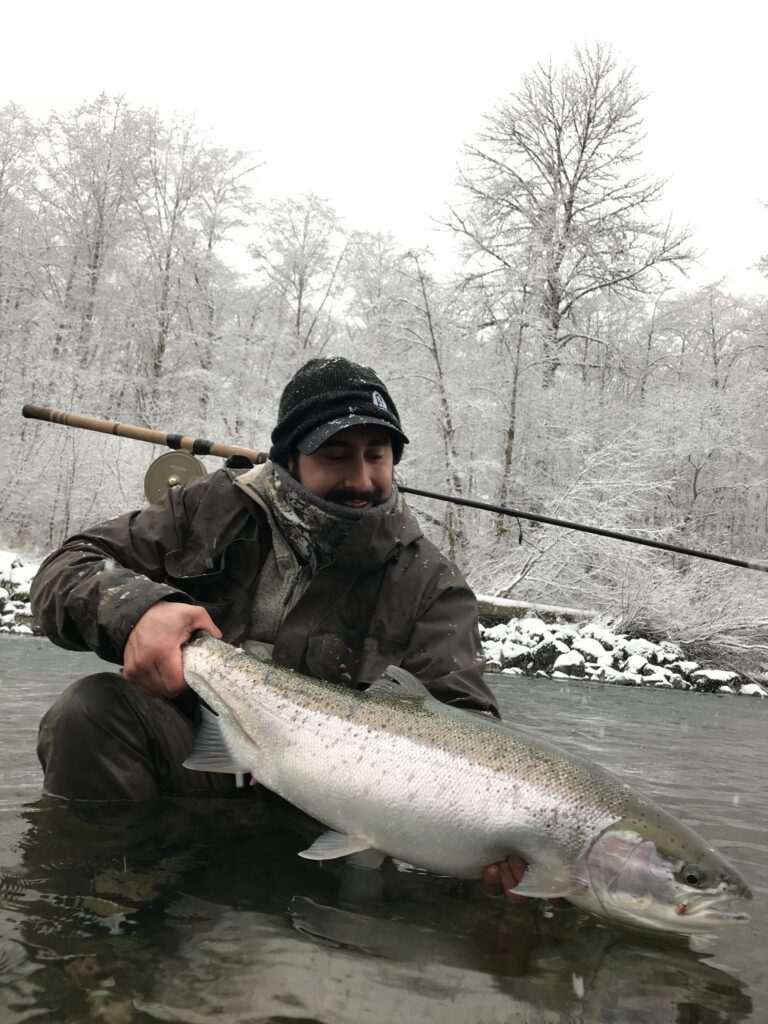 It does not matter if you catch a 20lb steelhead, I specialize in my service for certain anglers in attempting to catch a large fish and I promise you the small ones are just as beautiful as the trophies. There is never a time when something isn't against you; could be conditions, it could be something at home you're fighting mentally on the water. When you make that connection with these fish, it's unforgettable. You will remember these trips, the scenery alone will make your day and the over all comradery of a serious minded trip thats set for intense anglers chasing Olympic Peninsula Steelhead.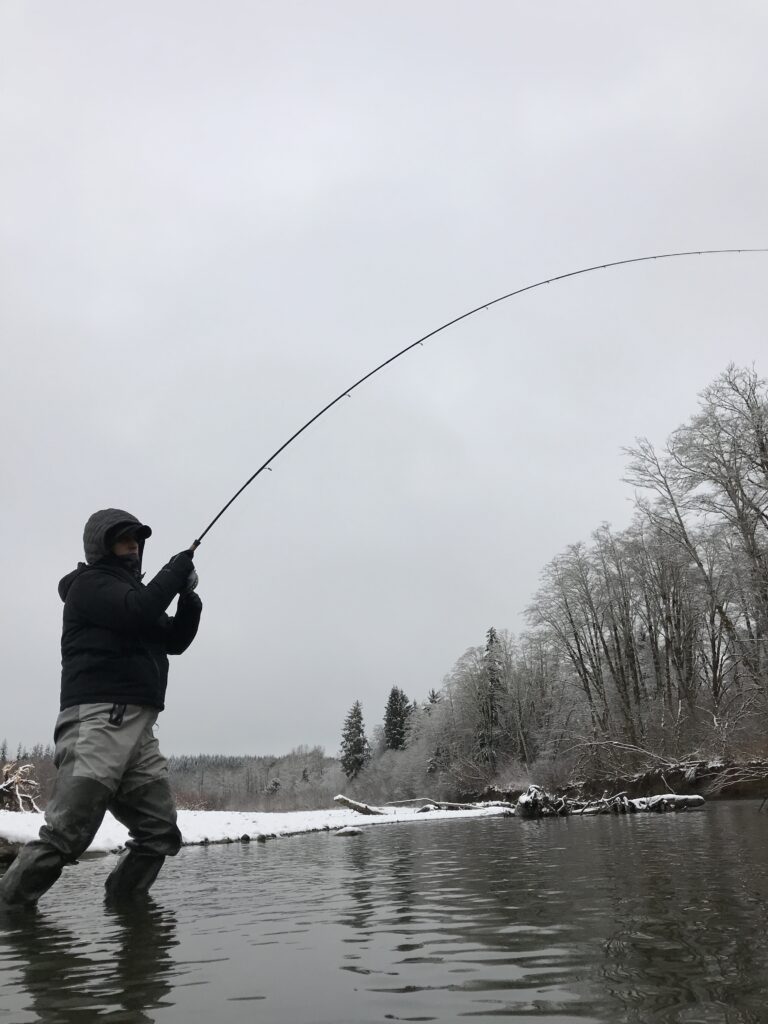 A note on booking: 
At times the last few years I have felt overwhelmed with the amount of interest in my steelhead and chinook trips. I am blessed to have such a great core group of clients who keep my busy and support my little business. I would love to have new anglers book trips but you will need to contact me THE MONTH you want a complete YEAR OUT.

This means:
If you want to be booked somewhere in February 2019, I cannot take you unless I have cancelations because I'm full, but I can fit you in for my 2020 official schedule. The best way to book for steelhead; is to get close to the actual day you want and contact me that week OF the actual date for a year later.
My online calendar refreshes a year later and I can book you in for that day a year later.